The modern, cloud-based ERP/Accounting solution that grows with you, every step of the way
NetSuite meets the evolving business requirements of fast-growing companies at every stage of their growth. It is the #1 choice to run financials/ERP and ecommerce applications in the cloud - there's a reason why we help hundreds of companies implement NetSuite.

Whether you're an emerging business or an established game changer, we can help you streamline mission critical business processes and future-proof your operations.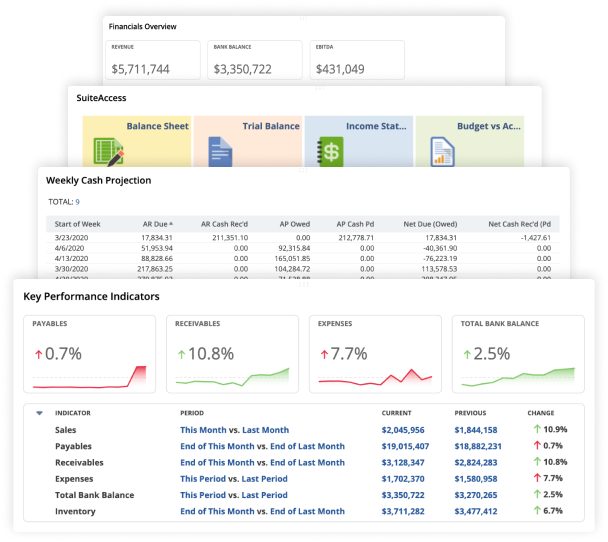 Content from a real Plative-Built environment
A Proven Methodology, Made Possible By Hundreds of Deployments
Unlike most Salesforce implementations, Plative Launch is structured to quickly deploy pre-built modules that we've meticulously perfected over hundreds of implementations. This means that you can go from Excel spreadsheets to NetSuite in 60 days or less.

Financial Management
Expedite your daily financial management transactions, reduce budgeting and forecasting cycle times, ensure compliance and accelerate the financial close.
Plan-to-Produce
Deliver the right product on time at the optimal cost with the real-time scheduling engine - both forward and backward. You have a choice of infinite or finite scheduling with user definable constraints. Manage production with minimal effort.
CRM & Item Management
Manage all your interactions with current and potential customers, partners, and suppliers in one place. Easily connect your platform with Salesforce for a seamless flow.
Procurement Management
Save time and money by centrally managing vendors and the procurement process with real-time views into the company spend and vendor performance. Get all your procurement information in one consolidated dashboard.
Order Management
Automate and manage the entire life cycle of an order - from the moment a customer places an order to delivery to post-sales service. NetSuite keeps an accurate recordkeeping no matter how complex your processes are.
Inventory Management
Gain a single real-time view of inventory across all locations and sales channels, allowing your business to reduce inventory on hand to free up cash while avoiding stockouts. Keep your costs low while exceeding your customer's expectations.
You're In Great Company
Hundreds of companies choose Plative to achieve success with NetSuite





Get Started Today
You're one small step away from transforming NetSuite into an all-in-one operations management powerhouse. Book a call today.